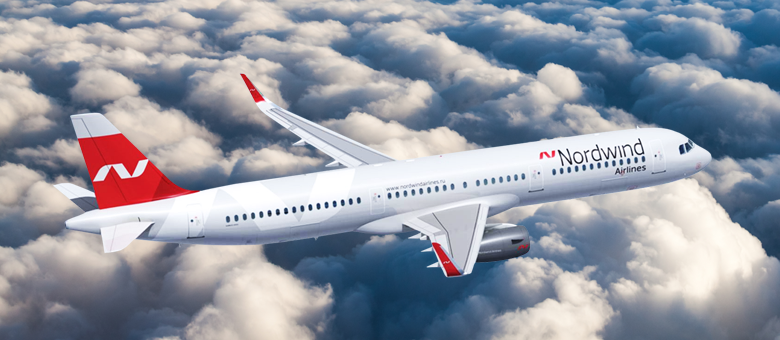 Press release of 23 May 2017
Nordwind receives two first new Airbus A321
On 18 and 23 May 2017, Nordwind directly received two A321 aircraft from the Airbus assembly line in Hamburg. In accordance with the new style of the airline, the aircraft will receive branded red and white livery.
Aircraft A321 have a one-class cabin layout, designed to comfortably accommodate 220 passengers. The aircraft is equipped with V2500 International Aero Engines, as well as new wing tips like Sharklets. Sharklets improve the aerodynamic characteristics of the aircraft, reducing fuel consumption to 4% on long routes. The new wing tips with a height of 2.4 meters are made of composite materials.
On May 30 and June 3, the planes will arrive at Sheremetyevo Airport, where a ceremonial meeting of new airliners will take place. The airline plans to operate the received boards both on internal, and on the international directions.
Until April 2018, the airline will receive 11 more aircraft. Thus, the average age of the park will not exceed 4.5 years.
The Nordwind airline in its development seeks to implement an extensive flight program in Russia to ensure high-quality air transportation in the regions and support domestic tourism in our country.
We invite interested representatives of the mass media to Sheremetyevo airport for the event dedicated to this event. Details at: marketing@nordwindairlines.ru
"Nordwind Airlines":
Nordwind" one of the 10 largest airlines of the Russian Federation in terms of passenger turnover. The route network of the airline includes more than 85 destinations for flights in Russia and foreign countries.
Nordwind is the title of "The Best Chartered Carrier of 2013" by the jury of the contest "Wings of Russia", 221st place in the Top 500 of the leaders of Russian business according to RBC, international standards, updated airliners and much more - everything for your comfort in flight.