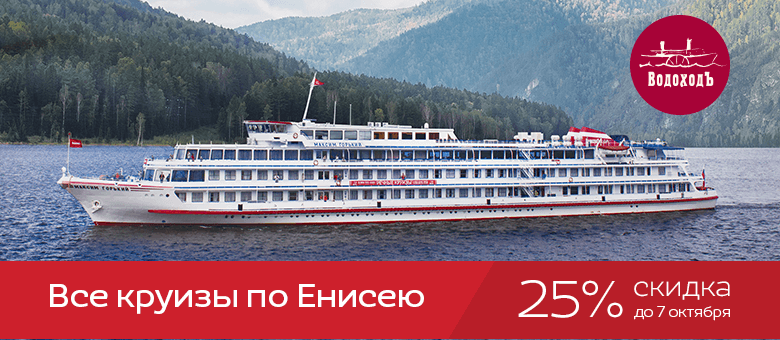 To travel means to move, to fly, to swim, to achieve, to dream, to cherish every moment and to open up new horizons. Autumn season is a perfect time to immense into something new and unknown!
NORDWIND Airlines in cooperation with river cruise tour operator «Vodohod» have an interesting offer for those who want to discover a unique place on our planet – Siberia.
«Vodohod» gives a 25% discount for all Yenisei cruises with promocode Nordwind25.
Endless taiga, everlasting forests and fields, crystal clear lakes and rivers, breathtaking waterfalls – all this you get when you travel down the Yenisei with the «Maxim Gorky» ship, a Vodohod Luxury 5 Star vessel.
The discount for Yenisei cruises is given on «Vodohod» website with Nordwind25* promocode and is applicable to the following routes:
Don't miss your best vacation, contact "Vodohod" managers right now: +7 (495) 021-18-07
All News