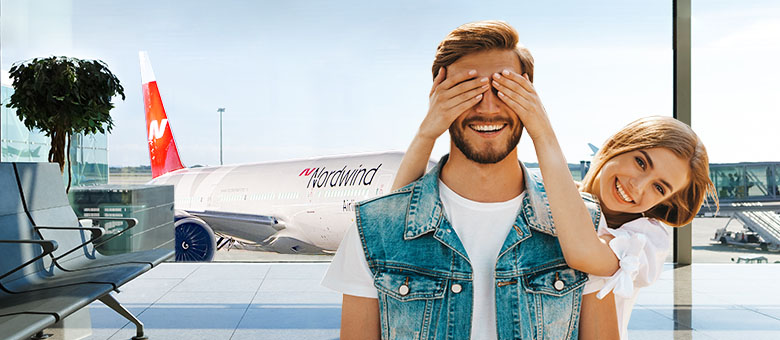 If it's the middle of the summer and you still are not sure where to go for vacation, we offer you the perfect flight options from different Russian cities to the best resort locations.
Thanks to the continuous expansion of Nordwind's route network, travelers may enjoy the long-awaited vacation with our direct scheduled flights to Simferopol, Sochi, Anapa, Gelendzhik and Gorno-Altaysk.
To Simferopol





Barnaul
Belgorod
Cheboksary
Chelyabinsk
Ekaterinburg
Kazan
Khanty-Mansiysk
Kirov

Krasnoyarsk
Magnitogorsk
Moscow
Nizhnevartovsk
Nizhniy Novgorod
Novokuznetsk
Omsk

Orenburg
Perm
Samara
Saratov
St Petersburg
Surgut
Syktyvkar

Tomsk
Tyumen
Ulyanovsk
Ufa
Volgograd
Voronezh
Yaroslavl
To Sochi





Ekaterinburg
Kazan
Magnitogorsk

St Petersburg
Samara
Syktyvkar
To Anapa




To Gelendzhik




To Gorno-Altaysk




You may find the current flight schedule and book a ticket at the airline's official website nordwindairlines.ru
Have a nice vacation and welcome aboard Nordwind's flights!
Nordwind is one of the largest Russian airlines in terms of passenger turnover. Our worldwide network includes more than 200 destinations in both Russia and abroad.
The airline's fleet comprises 33 aircraft of the following types: Boeing 737, Boeing 777, Airbus A330 and Airbus A321.