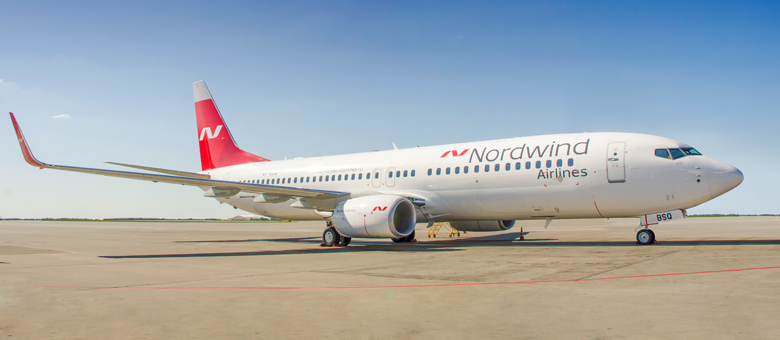 Press release of 19 May 2017
Today, 19 May 2017, from the airport "Simferopol" traveled a million passenger, serviced since the beginning of the year. An anniversary passenger was Perevalova Anna, departing flight "Simferopol-Ufa" airline "Nordwind Airlines". The passenger was congratulated by the representatives of the airport "Simferopol", the airline "Nordwind Airlines" and the Department of the Southern Interregional Territorial Administration of Air Transport of the Federal Air Transport Agency in the Republic of Crimea.
From the airport Anna received memorable gifts and a certificate for free service in the Lounge. The airline presented her with a certificate for the right of free flight to any city of the Russian Federation from the Nordwind Airlines route network.
Millionth passenger Perevalova Anna:
"It's such a pleasant surprise for me! I often travel a lot in Russia and I am very happy that it happened to me! It's a great honor for me to become a millionth passenger of our airport. I wish all residents of our country to fly to our Crimea more often and see with their own eyes how it is changing".
General Director of the International Airport "Simferopol", Yevgeny Plaksin:
"In 2017, the airport served its millionth passenger a few days earlier - in 2016 it happened on May 22. We are glad that Crimea remains a popular destination among air travelers. For our part, we will do our best to provide them with quality service at the airport and leave good memories from visiting the peninsula".
Commercial director of the airline "Nordwind", Imran Nazarov:
"In the summer season of 2017, as one of the priorities, we chose the development of domestic tourism, unprecedentedly increasing the geography of flights to Simferopol from Russian cities. For the first time in the history of the airline, we connected Crimea with air traffic with 30 regions of our country. To this we organized the basing of two aircraft at the airport "Simferopol", placing there a line maintenance station".
"Nordwind Airlines"
"Nordwind" one of the 10 largest airlines of the Russian Federation in terms of passenger turnover. The route network of the airline includes more than 80 destinations for flights in Russia and foreign countries.
The fleet of the airline consists of 20 aircrafts of the following types: Boeing-737, Boeing-777 and Airbus-321.