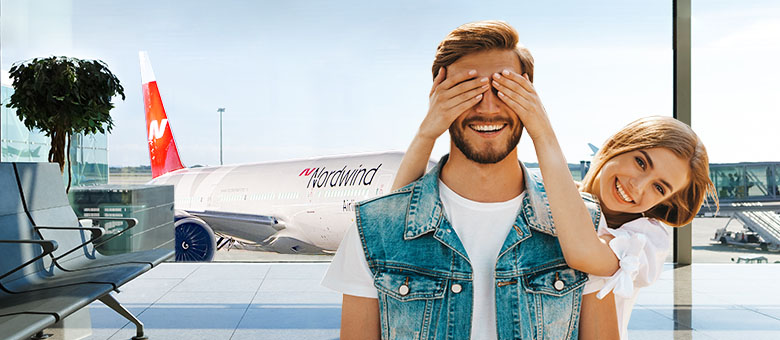 We know how important it is for you to have a long-awaited vacation under the summer sun with your loved ones after the events of the last months. Starting from June, we offer you to follow us for vacation to the Russia's best resort cities.
Due to Nordwind's expanding flight network, our passengers can take direct scheduled flights from Moscow and other cities to Simferopol, Sochi and Anapa.
To Simferopol





Barnaul
Belgorod
Cheboksary
Chelyabinsk
Kazan
Kaluga
Krasnoyarsk

Magnitogorsk
Moscow
Nizhnekamsk
Nizhnevartovsk
Novokuznetsk
Omsk
Orenburg

Orsk
Perm
Samara
St Petersburg
Syktyvkar
Tomsk
Tyumen

Ufa
Volgograd
Voronezh
Yaroslavl
Yekaterinburg

From July, we have flights from:


To Sochi





St Petersburg
Syktyvkar
Ufa

From July, we have flights from:


To Anapa




From July, we have flights from:


Only until June 10, 2020 take advantage of special offers for flights to the resort cities of Russia. More details on nordwindairlines.ru
We wait for you onboard Nordwind's flights!
! The lockdown and the obligatory observation for Russian citizens arriving to the Republic of Crimea shall be cancelled from June 15, 2020.