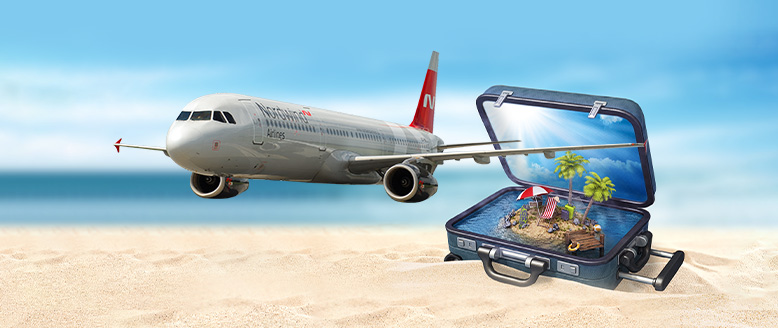 Due to the newly introduced restrictions for international passenger flights, Nordwind Airlines offers new domestic destinations for travel and vacation.
We understand how important it is to have a vacation on May holidays and in summer time, especially in the current epidemiological situation with the coronavirus spreading to all countries and territories of the world.
In the meantime, taking into account the growing demand for ticket to Russian resorts, Nordwind develops its offer range for direct flights to Sochi, Simferopol, Anapa and Gorno-Altaisk
The scheduled flight network connecting Black Sea resorts with the main Russian regions starts operating from April 20. In addition to the flights already included into the summer schedule, starting from June 1 there will be an increased frequency of flights to the cities. The airline's summer schedule includes the following destinations.
Simferopol





Astrakhan
Barnaul
Belgorod
Volgograd
Voronezh
Ekaterinburg
Irkutsk
Kazan
Kaluga

Kirov
Krasnoyarsk
Lipetsk
Magnitogorsk
Moscow
Nizhnekamsk
Novokuznetsk
Nizhnevartovsk
Omsk

Orenburg
Orsk
Perm
Saint Petersburg
Saratov
Samara
Surgut
Syktyvkar
Tomsk

Tumen
Ulyanovsk
Ufa
Khabarovsk
Cheboksary
Chelyabinsk
Yakutsk
Yaroslavl
Sochi





Belgorod
Ekaterinburg
Erevan
Kazan

Orenburg
Samara
Saint Petersburg
Anapa





Barnaul
Kemerovo
Krasnoyarsk

Murmansk
Novokuznetsk
Omsk
Gelendzhik


Gorno-Altaisk


So, Nordwind Airlines offers a colourful range of choices for the summer vacation – from hot Black Sea coast to rafting along tumultuous Katun and mountain routes of Altai.
Become a member of Nordwind's frequent flyer program and travel on favourable terms. Only till March 29! If you register with Nordwind Club and purchase a ticket to any of Nordwind's destinations, you will get 2000 miles in addition to the usual reward miles for the route concerned.
Passengers may use earned miles not only to purchase tickets, but also to buy additional services and privileges both on ground and in flight.