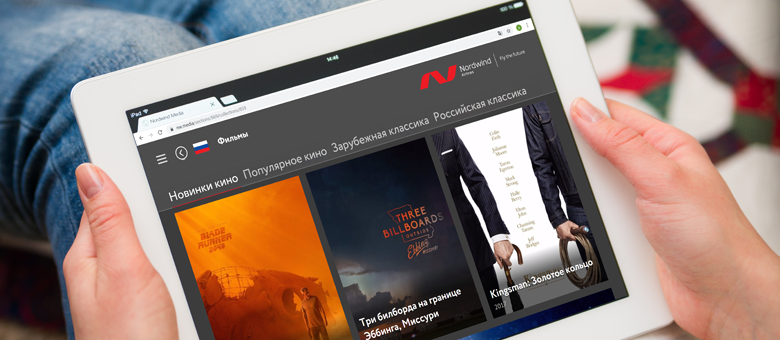 By expanding additional in-flight services for passengers Nordwind Airlines has launched testing of the entertainment system on long haul aircrafts Airbus A330-200 and Boeing 777-300ER.
The service commenced on November 26 on flights from Sheremetyevo Airport to the Cuban resorts of Varadero and Holguin.
Entertaining content will be available through on board Wi-Fi network connection by means of personal devices of passengers - smartphones, tablets and laptops. A wide selection of world and Russian cinema, popular science and sports programs will allow you to comfortably spend time on long flights, and special children's programs and cartoons will be an exciting and useful activity for young passengers.
We implemented two options for access to the multimedia entertainment program in flight:
unlimited access - at a cost of 500 rubles per flight (payment shall be made directly in flight)
limited access - free
To gain access to the program, you must access nw.media using the mobile Internet before the flight.
The content will be constantly updated with the assistance of the copyright holder of the material - LLC "Aerogroup".