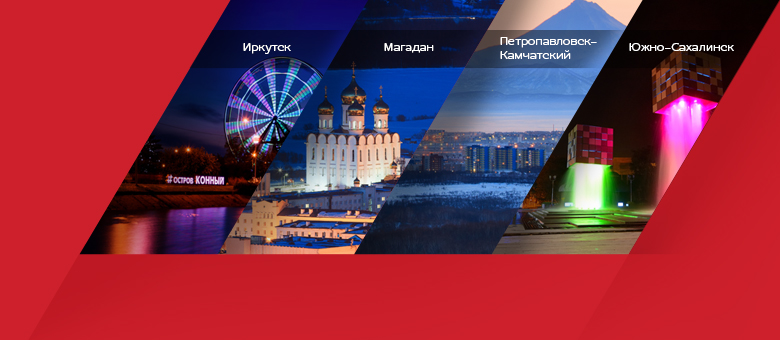 Starting from October, Nordwind launches new flights from Khabarovsk.
Within the framework of regional flights development strategy, Nordwind widens the geography of its flights from Khabarovsk. Starting from the autumn and winter navigation, already four new destinations have appeared on the airline route network. The first flights from Khabarovsk to Petropavlovsk-Kamchatski and Yuzhno-Sakhalinsk are planned for the 28th of October and to Irkutsk and Magadan for the 29th of October. The flights will be performed on modern comfortable aircraft Embraer-190 in configuration of 110 economy class seats.
For the comfort of passengers, the schedule was created for direct flights to depart from and return to Khabarovsk exclusively during the day from one to four times per week and to connect with a flight of the airline arriving from Moscow.
The aircraft will depart for Petropavlovsk-Kamchatski and Yuzhno-Sakhalinsk on Mondays, Wednesdays, Fridays and Sundays. It will be possible to make a flight to and from Irkutsk on Tuesday and Saturday and travel to Magadan on Tuesday, Thursday and Saturday.
Until the end of August, Nordwind offers promo rates for the new flights:
- to Yuzhno-Sakhalinsk from 5,751₽
- to Petropavlovsk-Kamchatski from 9,603₽
- to Irkutsk from 11,667₽
- to Magadan from 11,324₽
The attractive air fare will contribute to increase of transport accessibility and human mobility in the Far Eastern Federal District. The tickets can already be purchased on nordwindairlines.ru and at all air ticket offices.