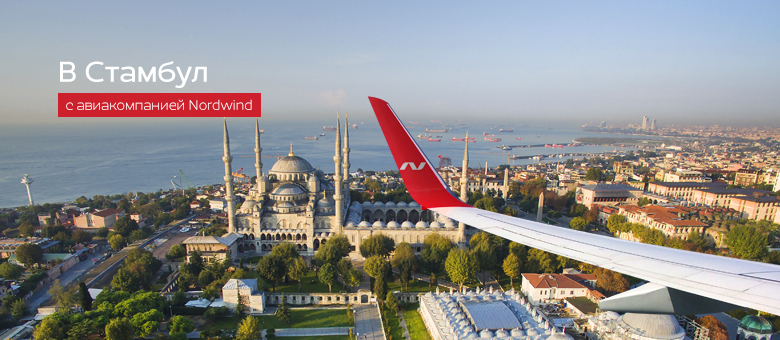 Nordwind started sale of tickets for new flights from Nizhnekamsk to Istanbul
Starting from this autumn-winter season, Nordwind Airlines gives an opportunity to fly directly from Begishevo airport to Istanbul. The first scheduled flight is planned on October 27. The ticket price starts from 17 450 Rubles for a round trip.
Passengers travelling to the Turkish capital will like the convenient flight schedule. The flight departs from Nizhnekamsk at 10:20 and arrives to Istanbul at 14:30 every Wednesday, Friday and Sunday. The return flights depart at 16:00 and arrive to Begishevo airport at 19:50.
Nordwind is the only airline with which you may travel on a direct flight from Nizhnekamsk to this amazing city with a priceless cultural heritage. Attractive price, comfortable cabin of a modern Boeing 737-800 aircraft, experienced crew and friendly flight attendants make the flight comfortable for both tourists and business travelers.