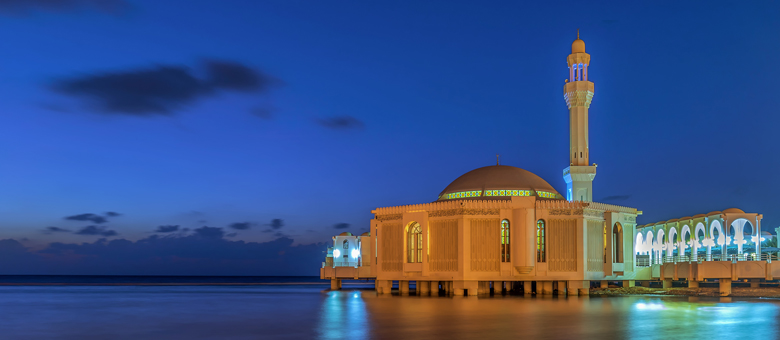 2 weekly flights "Moscow – Jeddah" from June 1.
As a part of its policy on widening the route network, which already includes over 75 cities all over the world, Nordwind announces sale of tickets for scheduled flights to Jeddah, Saudi Arabia.
Located at the cost of the Red Sea, the city is well-known as a place visited by thousands of pilgrims during Hajj and Umrah. Being an economical capital of Saudi Arabia, Jeddah also attracts businessmen from different countries.
Nordwind passengers, travelling to Jeddah, will like a convenient flight schedule. Starting from June 1, the flights from Moscow shall depart each Tuesday and Saturday at 10.10 and arrive to Jeddah at 16.20. The return flights depart from Jeddah to the Russian capital on Tuesdays and Saturdays at 18.20 and arrive at Sheremetyevo airport at 00.30 on Wednesday and Sunday respectively.
«We are glad to offer our passengers new travelling destinations. Nordwind is the 1st airline for many years offering a direct scheduled flight to Saudi Arabia, which would, no doubt, strengthen the cultural and economic bonds of the countries,» – says Ramazan Akpinar, Nordwind Airlines Chairman of the Board. The comfortable cabin of Boeing 737-800, experienced crew and friendly flight attendants will make the flight pleasant and comfortable, allowing the passengers to enjoy the trip to the full.