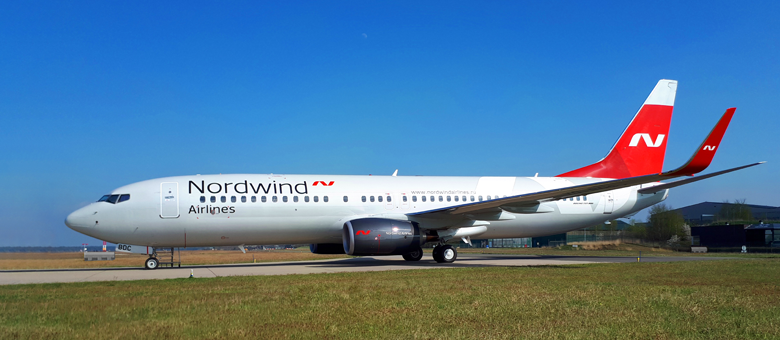 Press release 10 April 2017
Nordwind Airlines fleet has got one more BOEING 737-800 aircraft
7 april 2017 the fleet of the Airline "Nordwind" has got the tenth Boeing 737-800 aircraft, decorated in a new brand livery in accordance with the airline's rebranding.
The plane is designed to carry 160 passengers. There are 16 business-class seats and 144 economy-class seats in it. The aircraft will be operated on the most sought-after domestic and international airline destinations.
Being guided by the main demand of the modern consumer and within the limits of programs of increase of efficiency of business, the airline "Nordwind" fill in the park with new airplanes that meet the interests of our passengers.
Not to mention Boeing 737-800 that has already arrived another four Boeing 737-800s, five Airbus A321-200s, three Airbus A330-200s and three Boeing 777-200ERs will be added to the fleet of the airline "Nordwind" until the end of 2017.
Within the summer flight schedule, Nordwind will operate regular domestic flights from 35 cities to Simferopol, Sochi and Moscow.
About "Nordwind":
"Nordwind" one of the 10 largest airlines of the Russian Federation in terms of passenger turnover. The route network of the airline includes more than 80 destinations for flights in Russia and foreign countries.
"Nordwind" is the title of "Best Chartered Carrier 2013", 221st place in the Top 500 leaders of Russian business according to RBC, international standards, updated airliners and much more - everything for your comfort in flight.