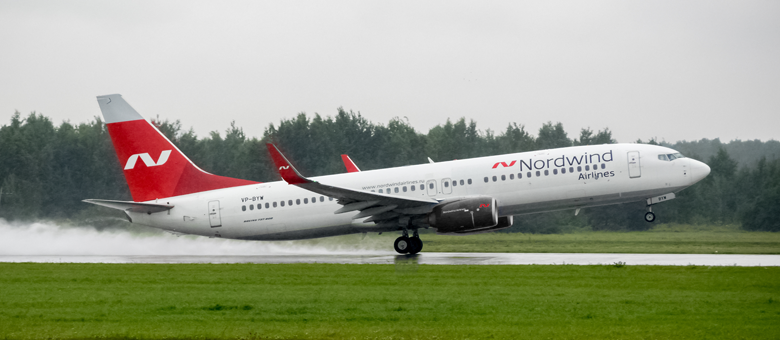 Nordwind continues to expand its route network, already including 75 cities all around the world, and is proud to notify of its performance in October 2018.
According to the data from Rosaviatsiya, published on its official web-site www.favt.ru, the punctuality of Nordwind's flights in October reached 99%. The airline consistently shows its punctuality and is in TOP-10 Russian airlines in terms of meeting timelines.
The flights were performed with 27 aircraft, including: 10 wide-bodied long-range Boeing 777 and Airbus А330 as well as 17 modern and comfortable Airbus А321 and Boeing 737-800.
Nordwind continues to see flight safety, punctuality, quality and development services and passenger interaction as its main priorities.