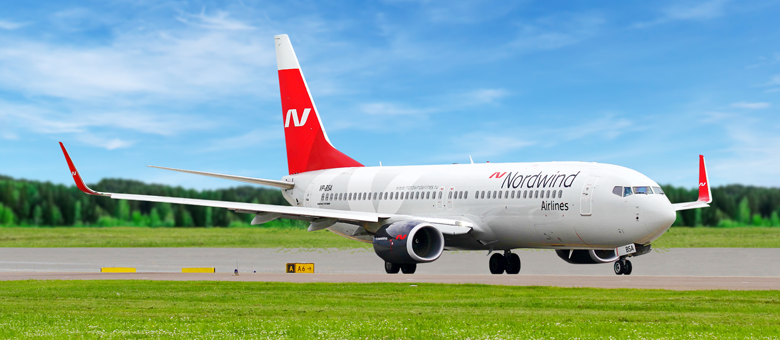 Nordwind Airlines continues to expand its fleet: on the 31st of August yet another Boeing 737-800 Next Generation landed in Sheremetyevo International Airport. It is the 3rd brand new aircraft of this type, received by the company directly from Boeing facility, located in Seattle. The plane was manufactured in August 2018 and registered under number VP-BSА.
Modernization of the fleet is a part of Nordwind's long-term program on the renovation of its fleet and widening the service range provided to its passengers. The plane is equipped with efficient CFM International CFM56-7B26E engines, high-power carbon braking system as well as winglets of a new type. The new Boeing 737-800 aircraft will ensure on-time performance, reliability and safety while offering an affordable price.
The machine will be used to perform both domestic and international flights, thus, widening Nordwind network. Last week the airline opened 6 new destinations to Germany and Uzbekistan, and the Boeing 737 will carry passengers from Moscow to the foreign cities.
The cabin interior of the aircraft was created to be passengers-friendly. The seats are designed by B/E Aerospace, the one-class configuration provides for comfortable allocation of 189 passengers.
The newest addition to the passengers' comfort is the advanced interior model "Sky Interior" developed specifically for wide-bodied Boeing 777 family aircraft. The LED lighting helps to handle time zone changes, and the new design of moving overhead bins, never used in a narrow-bodied Boeing aircraft before, gives the passengers additional space.
Boeing 737 is the most popular jet passenger aircraft in the world. For now, there are 8 such aircraft in the company's fleet. Currently, Nordwind operates 27 aircraft, and the figure will increase to 50 aircraft by the end of the year.