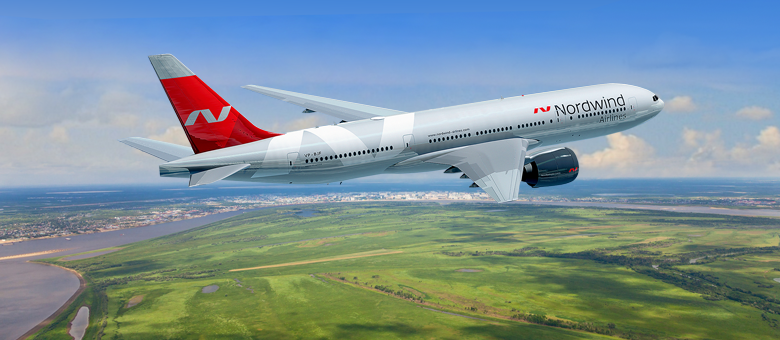 On the 24th of August an official opening of Nordwind's new flight "Nizhnevartovsk - Moscow" took place at Nizhnevartovsk airport. The scheduled flight will be a part of the airline's wide route network and will blend seamlessly into the life of Nizhnevartovsk's citizens.
The flights are to be performed each Wednesday, Friday and Sunday on a modern Embraer 190 aircraft. The aircraft are intended for transportation of 110 passengers in its comfortable economy class cabin.
Flight № 8576 departs from Nizhnevartovsk at 19:25 and arrives to Moscow at 20:50, i.e. the flight time is 3 hours 25 minutes. Return flight № 8575 Moscow – Nizhnevartovsk takes off at 13:20 at Sheremetyevo airport and lands in Nizhnevartovsk at 18:40. The price for the available tickets starts from 6000 Rubles.
Nizhnevartovsk is the administrative centre of Nizhnevartovsk region of Khanty-Mansiisk autonomous district (Yugra). The city is situated on the bank of Ob river close to Samotlorskoye oil field and is one of the biggest centres of Russian oil industry.
"The new flight to Moscow opens up new opportunities for citizens of Nizhnevartovsk and the whole region," – says the airline's commercial director Imran Nazarov. – "It's convenient for business passengers: you can arrive to Moscow, have some good sleep at a hotel and address business matter the next day. It's convenient for those who go on vacation: in Moscow you can take a connection flight to the most popular destinations among the Northern citizens. This is modern aircraft and comfortable cabin, good onboard service and, the last, but not the least – affordable price."
Nordwind often starts new flights and expands new prospective destinations. For now, the airline's route network comprises more than 200 destinations.