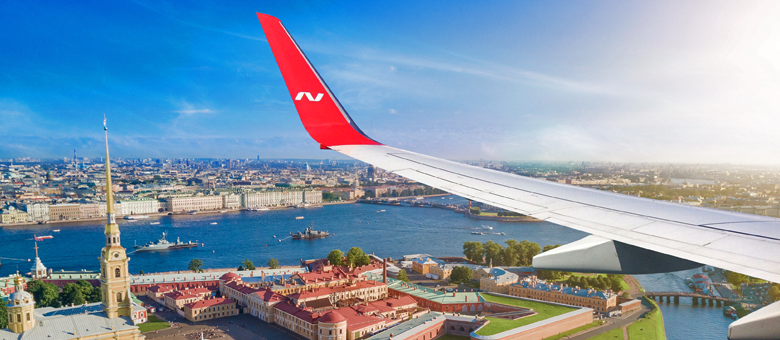 On the 23rd of August Nordwind starts to operate scheduled flights from Orenburg to St. Petersburg on Mondays, Tuesdays, Thursdays and Saturdays.
The flight schedule is arranged for maximum convenience of the passengers who plan to visit the capital of culture for business reasons, to do sightseeing as well as to visit their friends and relatives.
The first flight #8272 from Orenburg departs at 12:40 and arrives to Pulkovo airport at 13:45. The return flight # 8271 departs from St. Petersburg air harbour at 14:35 and arrives to Orenburg at 19:30.
A one-way economy ticket for such flight performed with a modern Embraer 190 aircraft at the minimum price of 4410 Rubles is available at nordwindairlines.ru.
The management of the airport along with members of the media will see the first passengers of the new flight off.
"The increasing interest in domestic tourism enhances development of regional flights. St. Petersburg is a unique cultural and historical heritage, and the direct flight with convenient schedule and attractive prices will allow citizens of the Orenburg region to plan their visit to the city of white nights", says the airline's commercial director Imran Nazarov.
Today Nordwind Airlines:
is in TOP-7 Russian airlines in terms of passenger turnover;
holds the 221st place in top-500 of Russian business leaders according to RosBusinessConsulting;
has a worldwide network including more than 200 destination;
performs 500 flights weekly;
operates 25 aircraft (the fleet shall be expanded to 50 aircraft by 2019);
transported 3.5 mln passengers with its scheduled flights in 2017 (that is 3.5 times more than in 2016).