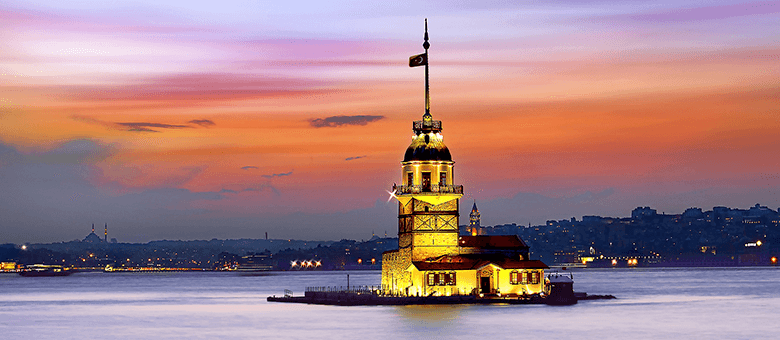 This autumn Nordwind Airlines kindly invite passengers to direct scheduled flights on the routes Ufa ↔ Istanbul and Vladikavkaz ↔ Istanbul.
Flight
Route
Arrival / Departure time
Flight time
Days of flights
N4 5885
Ufa - Istanbul
19:15 – 21:30
4 h. 5 mins
Starting October 31th and then on Wednesdays and Sundays
N4 5886
Istanbul - Ufa
11:30 – 17:20
3 h. 50 mins
N4 2351
Vladikavkaz - Istanbul
12:30 – 15:05
2 h. 50 mins
Starting November 1st and then on Mondays and Wednesdays
N4 2352
Istanbul - Vladikavkaz
15:55 – 18:15
2 h. 20 mins
Also direct Nordwind flights to Turkey are available on the following routes:
Moscow ↔ Istanbul
Daily
Saint Petersburg ↔ Istanbul
On Mondays, Tuesdays, Wednesdays and Saturdays
Kazan ↔ Istanbul
On Tuesdays, Fridays and Saturdays
Mineralnye Vody ↔ Istanbul
On Wednesdays, Fridays and Sundays
Nalchik ↔ Istanbul
On Mondays and Fridays
Nizhniy Novgorod ↔ Istanbul
On Wednesdays and Sundays
Perm ↔ Istanbul
On Wednesdays and Fridays
Rostov-on-Don ↔ Istanbul
On Mondays, Thursdays and Saturdays
Travel more - pay less!

Use the opportunity to take to your journey baggage free of charge (1 baggage allowance up to 20 kg / 203 cm) for direct routes between Istanbul and the cities of RF* for the fares within LIGHT brand.
*exceptions: direct flights to/from Moscow and Saint Petersburg
The promo is active until September 30th for the flights starting from August 31, 2021
Actual information and ticket reservation are available on our website and from official agents.
Nordwind is one of the largest airlines in Russia in terms of passenger turnover and has one of the most developed route networks of domestic scheduled flights. With flexible rates, convenient flight schedules and loyalty program, a flight with Nordwind will be a successful start of a journey for both business travelers and those who are looking to enjoy a planned vacation.