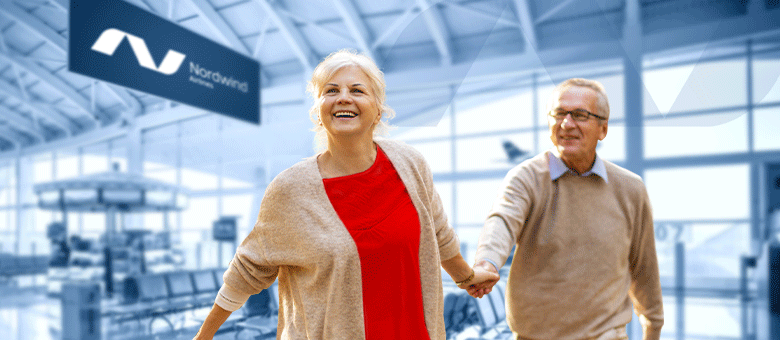 A perfect journey starts from a real deal – getting flight tickets for reasonable prices.
Offer is available for our passengers of retirement age, if booking tickets from 23rd September to 14th December 2021 you receive 10% discount for all flights within Nordwind routes network.
It is possible to get this offer when using search box on our website, by marking in the section "Passengers" the category "Pensioners/retirees".
for women starting from 55 y.o (55+). and men starting from 60 y.o. (60+)
offer is available for all domestic and international routes
the discount is applied to the standard fare automatically when booking tickets
Fly often, fly more with Nordwind!
Actual information and ticket reservation are available on nordwindairlines.ru
Nordwind is one of the largest airlines in Russia in terms of passenger turnover and has one of the most developed route networks of domestic scheduled flights. Always flexible ticket prices, convenient flight schedule and valuable bonuses. Enjoy a successful journey by choosing Nordwind Airlines as your reliable carrier no matter what the occasion is: business or travelling.