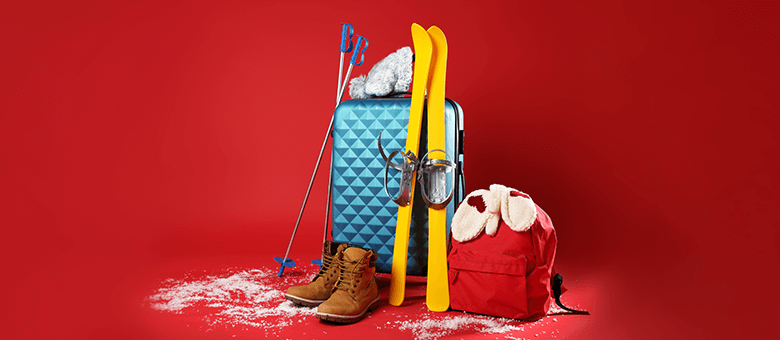 It is soon the time when ski resorts become the main meeting place for the family and friends. Nordwind Airlines continues to expand its flights network and opens a number of direct scheduled flights to the popular Russian and international resort areas cities, as part of the winter flight schedule.
The mountain slopes of sunny Sochi are waiting for outdoor rest enthusiasts who can enjoy new comfortable flights from the following cities:
Moscow
Barnaul
Belgorod
Yekaterinburg
Yerevan*
Kazan
Krasnoyarsk
Magnitogorsk
Nizhniy Novgorod
Nizhnekamsk
Omsk
Orenburg
Samara
St. Petersburg
Tomsk
Tyumen
Ulyanovsk
Ufa
Chelyabinsk
Travelers can check out a fresh snow track in Dombai and Mount Elbrus (Mineralnye Vody) and also in the resort of Tsey (Vladikavkaz), after they have reached their destination using Nordwind regular flights. They will be always accompanied by the beautiful mountain views.
To Mineralnye Vody from:
Baku*
Yerevan*
Kazan
Moscow
Nizhniy Novgorod
Saloniki*
Istanbul*
To Vladikavkaz from:
Passengers are also provided with an excellent choice of locations for practicing winter sports in the hospitable city of Tsaghkadzor, Armenia. Flights to Yerevan* are available from:
Vladikavkaz
Volgograd
Voronezh
Yekaterinburg
Krasnodar
Krasnoyarsk
Kazan
Минеральных Вод
Moscow
Nizhniy Novgorod
Perm
Rostov-on-Don
Samara
St. Petersburg
Sochi
Ufa
Chelyabinsk
*the conditions of foreign countries entry can be found at the *the conditions of foreign countries entry can be found at the link
Sheregesh, the best ski resort in whole Siberia, is also preparing to welcome tourists from all over the country. Direct Nordwind flights to Novokuznetsk and Kemerovo will be available from the Northern capital of Russia (St. Pete) in winter.
Fly to your vacation destination for a great price!
Get benefits from the free transportation of sports equipment for the flights starting on 1st November 2021 till 10th May 2022

One set of ski or snowboard is included in standard baggage allowance with total maximum weight up to 20 kg. (exception: fare «LIGHT ECOMONY»)
The offer applies to all directions, except for the routes between the Russian Federation and Vietnam, Thailand, Cuba, Dominican Republic, Jordan, Cyprus, Tajikistan, Uzbekistan and Jamaica
Actual information and ticket reservation are available on website .