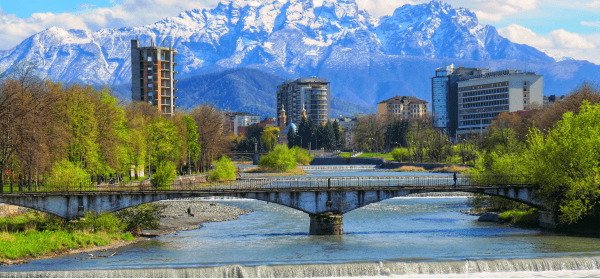 Nordwind's summer schedule is filled up with new flights to the North Caucasus.
We invite our passengers for direct comfortable fights to the following destinations:
Moscow ↔ Vladikavkaz
From June 17, on Thursdays and Sundays
Flight time: 2 h. 35 min.
Erevan ↔ Vladikavkaz
From June 15, on Tuesdays
Flight time: 1 h. 5 min.
Simferopol ↔ Vladikavkaz
From June 15, on Tuesdays
Flight time: 1 h. 40 min.
Cairo ↔ Vladikavkaz
From June 18, on Fridays
Flight time: 3 h. 20 min.
On the basis of the current routes, Nordwind plans to develop its transfer flight network with convenient transfer flights with a stopover in Vladikavkaz:
Moscow ↔ Cairo
Simferopol ↔ Erevan
Fly often, fly more with Nordwind!
Current information and bookings are available at our website
Nordwind is one of the largest airlines in Russia in terms of passenger turnover and has one of the most developed route networks of domestic scheduled flights. With flexible rates, convenient flight schedules and loyalty program, a flight with Nordwind will be a successful start of a journey for both business travelers and those who are looking forward to enjoy a planned vacation.