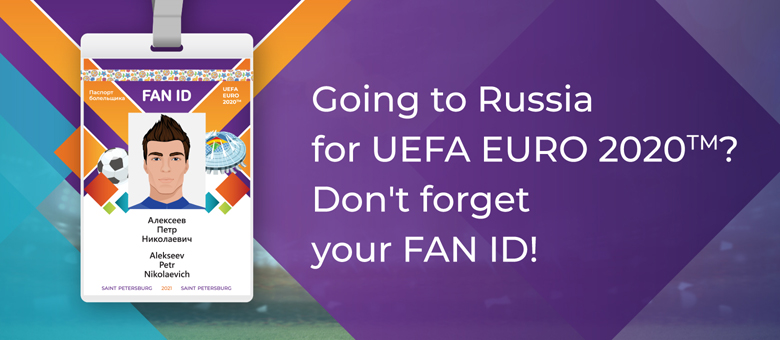 A FAN ID is a mandatory document for all spectators of UEFA EURO 2020™ matches in Saint Petersburg (Russian Federation), it and a ticket are required to access the stadium and it is used to enter and leave Russia.
Foreign spectators can leave Russia multiple times using their FAN IDs and identity documents, that are recognized as such by the Russian Federation (Passport) during the period from 00:00 on 29 May 2021 to 23:59 on 12 July 2021 (local Russian time).
Foreign spectators will be able to leave the Russian Federation after the border authorities confirm that the foreign spectators have entered the Russian Federation using their FAN IDs.
Foreign citizens and stateless persons must have:
valid identity document;
FAN ID;
medical document (in Russian or English) confirming a negative COVID-19 PCR test of material collected not earlier than 3 calendar days of the day of their arrival in the Russian Federation.