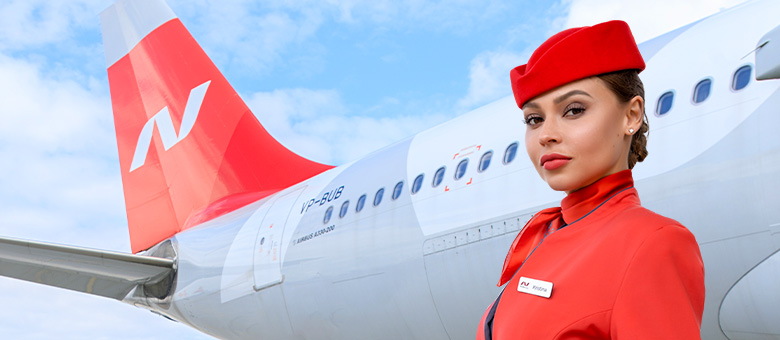 In its summer schedule Nordwind increases the range of flights to Russian resorts, giving its passenger an opportunity to start the planned vacation with a comfortable flight.
Sale of tickets for direct scheduled flights to the following destinations is now open:
TO SOCHI FROM:
Belgorod
Ekaterinburg
Erevan
Kazan
Krasnoyarsk
Magnitogorsk

Moscow
Nizhniy Novgorod
Omsk
Orenburg
Samara
Saint Petersburg

Surgut
Syktyvkar
Tyumen
Ulyanovsk
Ufa
Khabarovsk – Sochi
From May 27, on Thursdays and Sundays. Flight time: 9 h. 10 min
Vladivostok – Sochi
From May 31, on Mondays and Thursdays. Flight time: 9 h. 45 min
Irkutsk – Sochi
From June 1, on Tuesdays and Fridays. Flight time: 6 h. 30 min
TO ANAPA FROM:
Moscow
Orenburg
Samara
Saratov
Ufa
TO KRASNODAR FROM:
Moscow
Nizhniy Novgorod
Khabarovsk
More information in the news broadcast here
See you onboard! Have a pleasant flight!
Nordwind is one of the largest airlines in Russia in terms of passenger turnover and has one of the most developed route networks of domestic scheduled flights. In winter 2020, it has become the main carrier in Sochi airport.
With flexible rates, convenient flight schedules and loyalty program, a flight with Nordwind will be a successful start of a journey for both business travelers and those who are looking to enjoy a planned vacation.