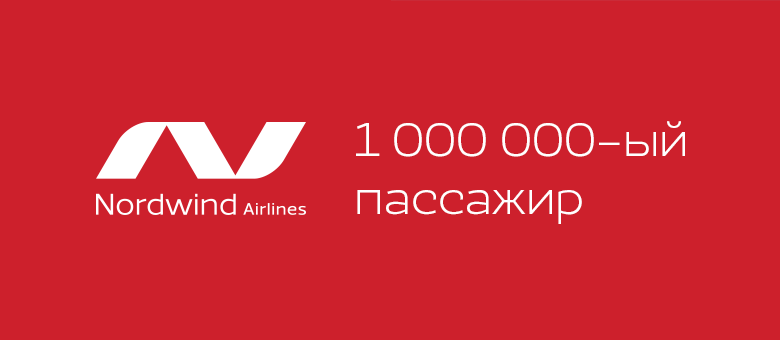 Press release of June 28, 2017
Nordwind Airlines carried 1 million passengers on regular flights
Due to 7 new aircrafts, Nordwind Airlines transported 1 million passengers on regular flights. Modern and balanced fleet, consisting of the most popular models of Airbus and Boeing, allows providing the best offer for passengers.
Regular itinerary network of Nordwind Airlines is performed by 33 departure cities in Russia. Air company makes 500 flights every week, 75% are regular flights. Nordwind Airlines has the biggest itinerary network of flights from Simferopol – 25 Russia cities have direct and regular air traffic.
Passengers amount on regular flights increased 30 times from January-May in 2016 to January –May in 2017.
About Nordwind Airlines:
Nordwind Airlines is one of 10 biggest Russian Federation airline companies in passenger turnover. Itinerary network of the company includes 85 destinations of flights in Russia and foreign countries. Regular flights are held from Sheremetyevo International Airport.
Aircrafts Park includes 18 vehicles such as: Boeing-737, Boeing-777, Airbus A330 and Airbus-321.
Nordwind Airlines got the "Best charter carrier 2013" by the jury of "Russia Wings" contest and 221st place among TOP 500 leaders of Russia business companies by RBC. Our company works in international standards and with new aircrafts to provide maximum comfort during your flight.
In January-April 2017, Nordwind Airlines transported more than 680,000 passengers.