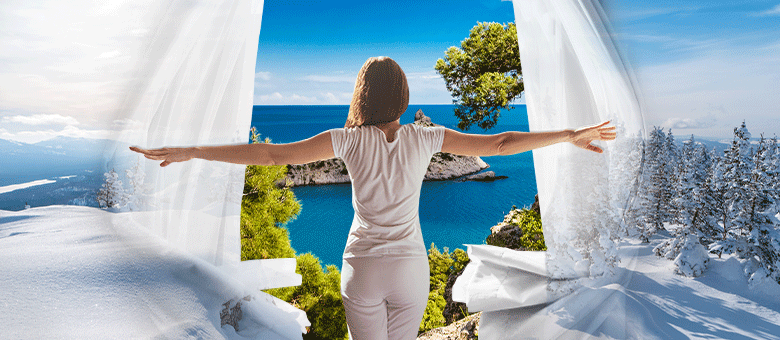 Early booking is a great opportunity to plan a long-awaited vacation in all details.
In its summer schedule Nordwind expands the range of direct scheduled flights within Russian, including popular Russian resorts, offering comfortable summer trips for best prices.
TO MOSCOW FROM:
Anapa
Chelyabinsk
Ekaterinburg
Kaliningrad
Khabarovsk
Krasnodar

Krasnoyarsk
Magnitogorsk
Nizhnekamsk
Novokuznetsk
Omsk
Orenburg

Saint Petersburgh
Simferopol
Sochi
Ufa
Orsk
TO SAINT PETERSBURGH FROM:
Barnaul
Gorno-Altaysk
Khabarovsk
Moscow
Nizhniy Novgorod

Novokuznetsk
Simferopol
Sochi
Tomsk
FROM SOCHI TO:
Belgorod
Ekaterinburg
Kazan
Khabarovsk
Krasnoyarsk
Magnitogorsk

Moscow
Nizhniy Novgorod
Omsk
Orenburg
Samara
Saint Petersburgh

Surgut
Syktyvkar
Tyumen
Ulyanovsk
Ufa
TO SIMFEROPOL FROM:
Barnaul
Belgorod
Cheboksary
Chelyabinsk
Ekaterinburg
Kazan
Khabarovsk
Khanty-Mansyisk
Kirov
Krasnoyarsk
Moscow

Nizhnevartovsk
Nizhniy Novgorod
Nizhnekamsk
Novy Urengoy
Novokuznetsk
Noyabrsk
Omsk
Orenburg
Perm
Samara

Saint Petersburgh
Saratov
Surgut
Syktyvkar
Tyumen
Ulyanovsk
Ufa
Volgograd
Voronezh
Yaroslavl
FROM ANAPA TO:
Moscow
Orenburg
Samara
Ufa
TO KALININGRAD FROM:
Kazan
Moscow
Nizhniy Novgorod
Perm

Samara
Tyumen
Ufa
Chelyabinsk
The summer schedule has direct scheduled flights to/from the largest cities of Russia for citizens and visitors of the Russian Far East. Tickets for flights from Khabarovsk to Moscow, Saint Petersburg, Sochi, Simferopol and Krasnodar are already available.
Plan you vacation with us!
Catch the special offer for Nordwind summer flights*.
Get a 30% discount for tickets to Sochi, Simferopol, Anapa and Kaliningrad for booking prior to January 17.
For more information – follow the link
*The offer is valid for tickets to direct scheduled flights operated from April 1 till October 30, 2021.