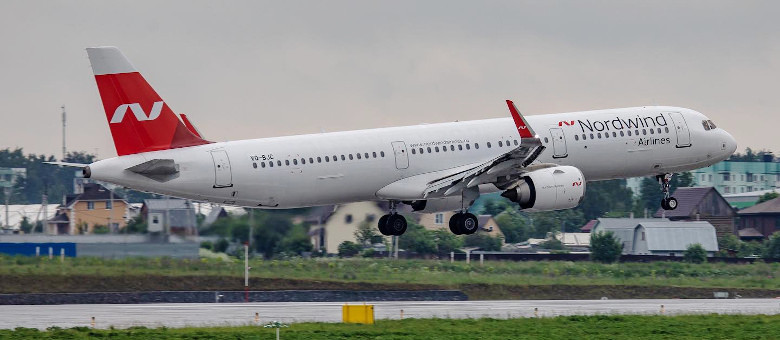 An aircraft of new type is added to the Nordwind's fleet.
On June 12, Saturday, an aircraft with the registration number VQ-BJC arrived to Sheremetyevo International Airport from Ljubljana.
Narrow-bodied Airbus A321neo with the capacity of 218 passengers is designed for middle-range flights. The new generation liner is recognized as more eco-friendly and the quietest in its class.
Comfortable flights with Nordwind!
Current information and bookings are available at our website
Nordwind is one of the largest airlines in Russia in terms of passenger turnover and has one of the most developed route networks of domestic scheduled flights. With flexible rates, convenient flight schedules and loyalty program, a flight with Nordwind will be a successful start of a journey for both business travelers and those who are looking to enjoy a planned vacation.
Planning a trip is easy! Book tickets, check-in online and follow the flight's status on Nordwind's mobile app. Available in App Store and Google Play.
Fly often, fly more with Nordwind