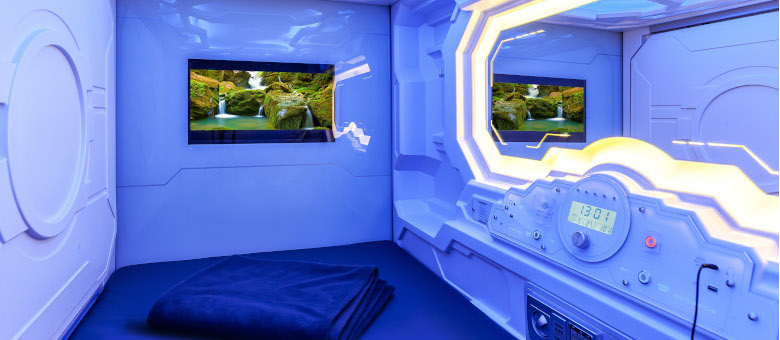 The service is available to passengers departing from Sheremetyevo international airport.
How to get to the hotel:
Terminal B, check-in area near "Shannon's" Irish pub across Sleep lounge
Terminal D, international transit zone after gate 32
Terminal D, check-in area near «Shokoladnitsa» cafe
You are provided with:
Bed
Two pillows, a bedsheet and a pillow-cover
Plaid
Safe
Fast Wi-Fi
TV
Mirror
Locker
Shoe box
Charging station
Folding table
Capsule rent is 1200 ₽ / 3 hours (minimum time).
Each additional hour is 350 ₽. Additional payment is made at the reception.
The capsule is for two adults and one child under 10 y.o.
The capsule is disinfected after each guest checks out. The hotel is open 24/7.
You may buy the service while booking an air ticket at nordwindairlines.ru or in "My booking" section if you already have a ticket.
Comfortable travels with Nordwind!